News
2017-03-16
john mulvey at uncut rates simultonality 9 outta 10. read his full review & order eremite's audiophile vinyl (in a spruce alan sherry screenprinted sleeve) here. 07 april release date, LP pre-orders ship last week of march. order FLAC files at eremite's bandcamp page.
---
2017-03-13
LISA ALVARADO SOUND TALISMAN AT BRIDGET DONAHUE GALLERY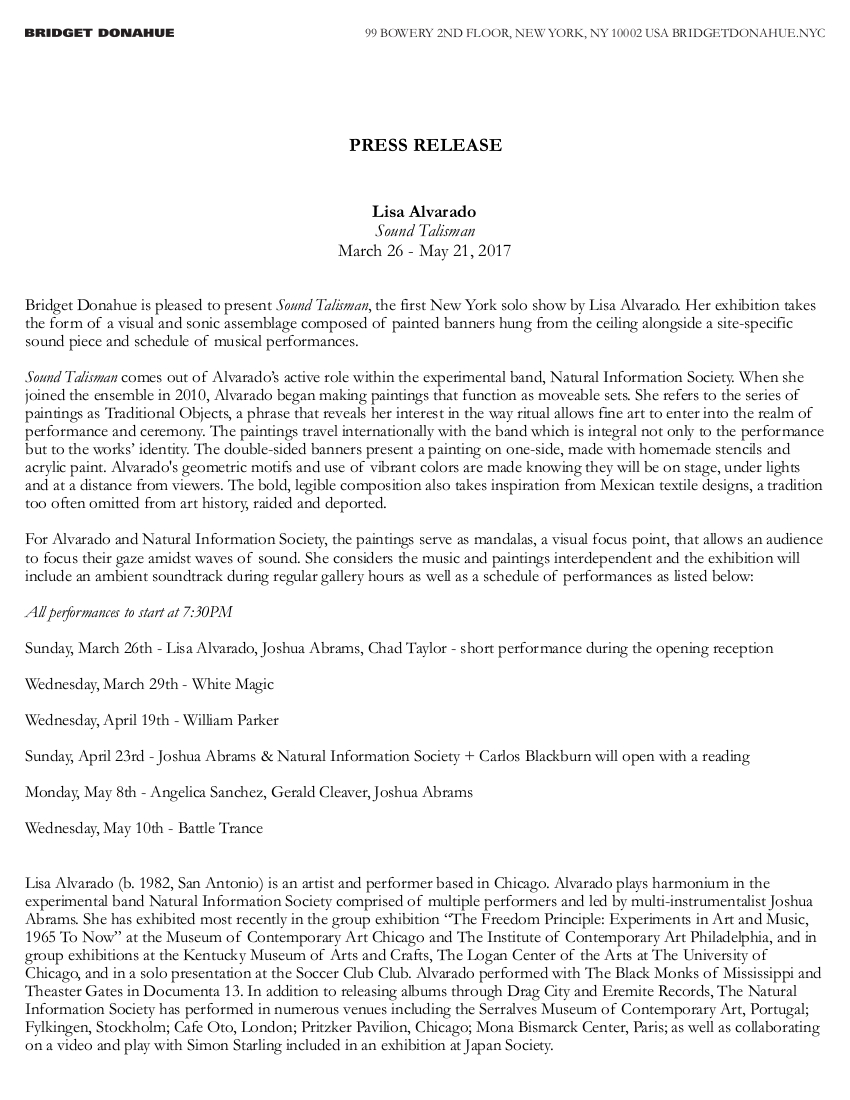 ---
2017-03-08
eremite is selling lossless downloads on bandcamp. scope the growing list of available titles.
---
---
2017-02-21
john mulvey's seventh uncut playist of 2017: "Very excited this morning to get hold of the amazing new Natural Information Society, parts of which might usefully, if simplistically, be described as a jazz take on "In C". One of the best things I've heard this year so far, anyway."

---