News
2017-02-21
john mulvey's seventh uncut playist of 2017: "Very excited this morning to get hold of the amazing new Natural Information Society, parts of which might usefully, if simplistically, be described as a jazz take on "In C". One of the best things I've heard this year so far, anyway."

---
2017-02-20
JOSHUA ABRAMS & NATURAL INFORMATION SOCIETY SIMULTONALITY 07IV17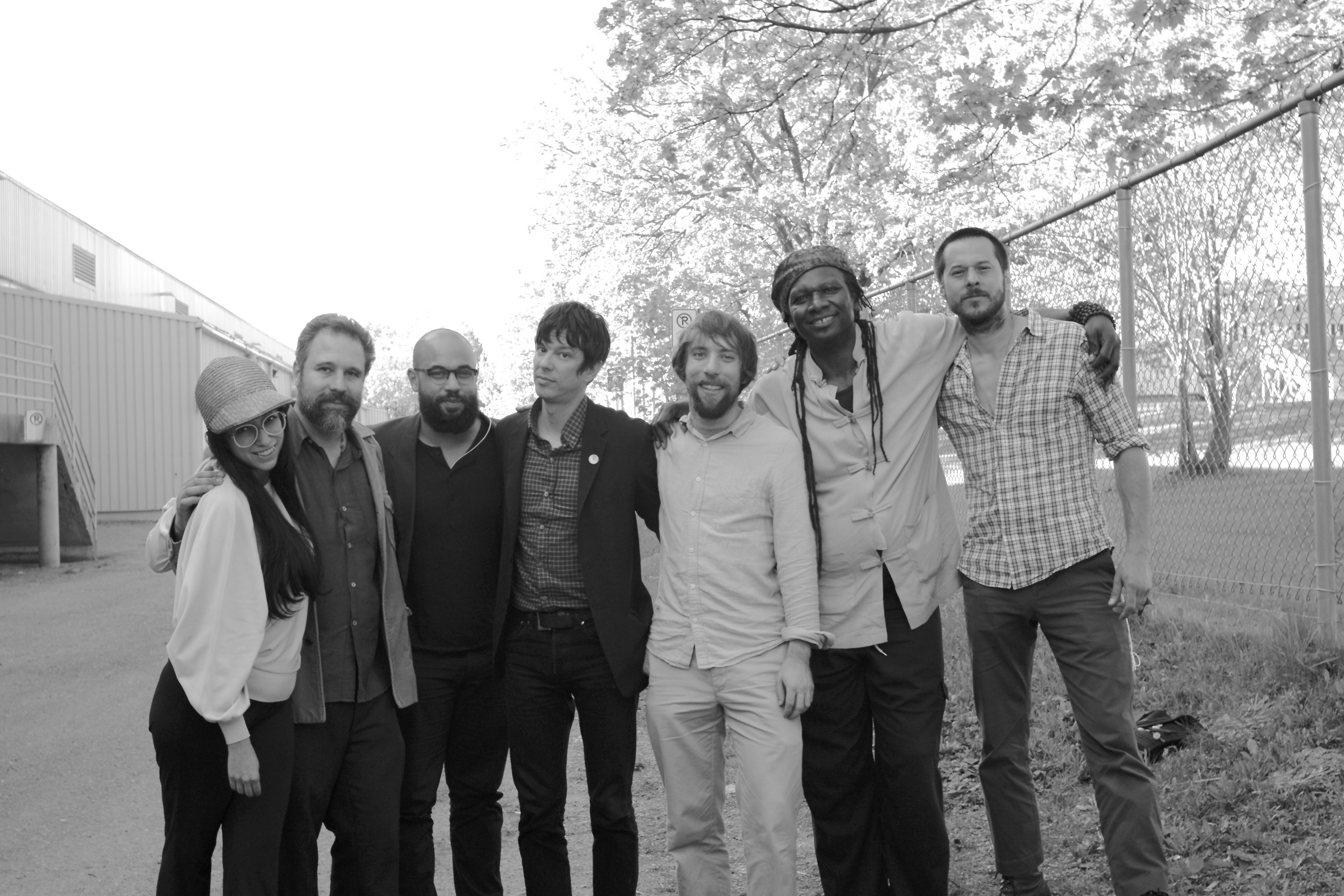 2015 FIMAV, victoriaville QC
---
2017-02-19
stuart broomer's feature on joshua abrams natural information society for the fall 2015 issue of musicworks magazine is available to read online. "Natural Information Society is a group with a mission—a singular emphasis on the human and the humane in music in the midst of a galloping digitized industry. Its work resonates with Moroccan Gnawa music, the rhythmic minimalism of Steve Reich, the modal improvisations of John Coltrane and Terry Riley, the early cross-cultural jam of Don Cherry's Brown Rice, Anthony Braxton's pan-cultural Ghost Trance Music and shifting echoes of Roger McGuinn's clanging Rickenbacker and Allen Ginsberg's harmonium."
---
---
2017-02-08
some good news for our friends in europe: glitterbeat records (germany) will release the joshua abrams & NIS simultonality album on its new imprint tak:til in the CD & the LP formats. sales to europe of eremite's metallic ink screenprinted edition (825 copies) will be capped at fifty copies.
---