Peter Brötzmann & Hamid Drake
Brötzmann / Drake
Brö Records Brö-D CD
Personnel:
Brötzmann alto & tenor saxophones, tarogato
Drake frame drum, trap kit
Track Listing:
Nr. 1 (15:52)
Nr. 2 (18:07)
Nr. 3 (11:36)
Nr. 4 (07:55)
09 March 2004, Beachland Ballroom, Cleveland, OH
producers: Michael Ehlers & Brötzmann
engineer: The Eremite Mobile Unit
photography: Brötzmann & Fred Burkhart
silkscreens: Alan Sherry/Siwa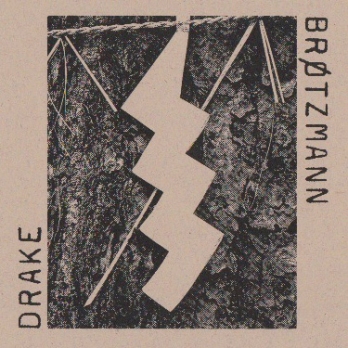 brö-d is available exclusively at concerts on the 2010 u.s.a. brötzmann/drake tour, & here at eremite.com while supplies last. packaged in the same heavyweight cardstock gatefold-style sleeve as earlier brö letter series c/ds, this time with hand pulled screen printed covers by alan sherry/siwa records. numbered edition of 525 copies.
peter brötzmann/hamid drake
live at the SEA Theater, NYC
april 18 2010 (part one)
peter brötzmann/hamid drake
live at the SEA Theater, NYC
april 18 2010 (part two)