News
2018-01-02
pitchfork & the vinyl district review drum dance to the motherland. pitchfork: "A long-forgotten gem of experimental jazz gets a welcome reissue 45 years after it was recorded in a Philadelphia basement; deep, adventurous & soulful, it is a joy to discover."
---
2017-12-13
DRUM DANCE TO THE MOTHERLAND
the definitive vinyl edition of the most legendary private press underground jazz album of the 70s is officially released in two days. thanks to all of you who pre-ordered the record. if you pre-ordered 15>26 november, your record is on its way. pre-orders received 26 november + new orders wil ship from 19 december on>>. thanks for your understanding, hand-made LPs take time.
---
2017-12-11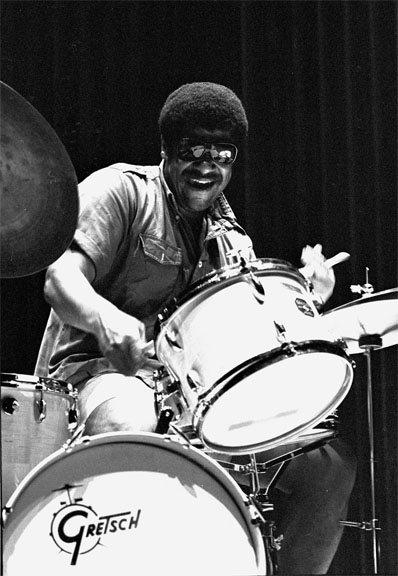 RIP sunny murray, visionary musician & brilliantly unique cat in all ways. what an honor & what an experience to have been part of this american maverick's journey. thanks to michael wilderman for the photo.
---
2017-12-10
drum dance pre-orders now shipping. due to the high volume of orders (for eremite anyway), you may experience what seems like a brief delay in receiving yours. thanks for your patience as i grind. the edition with the reproduction newspaper advertisement is sold-out. a reminder that 15 december is the 'official' release date.
---
2017-12-07
damn excited to announce february 2018 eremite records events at two of our favorite west coast venues. co-headlining both nights are jeff parker (solo) & joshua abrams natural information society (abrams, alvarado, avery, boye, kelly, guests). these are the first west coast concerts by abrams / NIS since 2012, & rare NIS quintet+ shows outside of chicago. eremite will bust out some special merch for the occasion. all friends past present & "future" please join our celebration.
5 II 2018 san francisco the chapel
7 II 2018 los angeles zebulon
---